Protecting lives is the best way to protect our livelihoods. It's up to us to stop the spread!
The great state of Georgia has rebounded from tragedy before.
Facing down our current challenges will require the same old grit, determination, and resiliency.
Plus, the embrace of the latest innovative technology.
Ensuring the safety of our customers, employees, and colleagues is key if we are to permanently restart the economy. Securing an affordable, safe, and accurate solution for health verification is an effective first step as we continue to combat this ongoing global health crisis.
Introducing the FaceScan Scanner
What Is FaceScan?
FaceScan is a safe and cost-effective two-part biometric thermal scanner:
Created to verify identities using facial recognition
Repurposed to instantly identify fevers, one of the early signs of Coronavirus infection
Designed to work with existing monitoring systems, for fast, efficient, hands free protection
Why choose FaceScan?
Savvy business owners recognize that the rules of public engagement have changed. With all the environmental, political, and health and safety concerns we face, change is the one constant we can all depend on.
Businesses that survive in our 'new normal' will be those who quickly secure resources that allow them to quickly adapt.
First developed in 1965, facial recognition technology is now a practical tool available for commercial use. This adaptable, automated no-contact system allows any sized business to:
temperature screen employees or customers
verify identity via facial recognition software
monitor the activity of large crowds with heat imaging
What does FaceScan do?
FaceScan has been designed to function as a hands-free, fully integrated safety and security system. Unlike the hand-held temperature scanners being used by many essential workers now, the FaceScan technology:
Has hands-free function, which provides a faster, less invasive method to screen employees and customers, and eliminates the need to have an employee conduct health screening
Can be housed and integrated into existing systems, a cost-effective option because it enhances – not replaces – your current security system
FaceScan features include:
Temperature Measurement
Accurate body temperature readings in real time.
Facial Recognition
5% accuracy readings of the human face.
Employee Verification
Pre uploaded personnel records matched with verification.
Thermography
No Contact Measurement
2-foot radius of camera facial recognition ability.
Learning Algorithm
Machine learning to verify multiple faces at once.
NFC Reader
Keycard and QR code reader available.
Direct Connectivity
FaceScan hardware connects right into a turnstile, gate locking systems, and access points. Connections also available to internet devices and local machines
Distance Verification
FaceScan hardware can perform facial recognition and thermal imaging from up to 2 feet away. 99.5% accuracy for identity verification and possibility to verify crowds and multiple faces.
Who Can Use FaceScan?
This adaptable, hands-free technology can be used by every type and size of business. Recommended applications include:
Large Stadiums
Temperature screening of large crowds at events
Commercial Buildings
Employee verification and temperature checks
Schools, nursing homes, and other care facilities
Temperature screening of patrons and visitors protect vulnerable populations
Do your part to help flatten the curve and get everyone back to work.
Contact us today for a free consultation.
FaceScan offers single product purchase as well as wholesale options.
I had a great experience at Safe Scan Fingerprinting.The fingerprint process was fast and easy.I will be using Safe Scan Fingerprinting again.Thank you!
Trevor Simpson
18:17 03 Sep 20
The team was very professional and efficient! Highly recommend for fingerprinting services
Savannah Armstrong
17:36 03 Sep 20
The Hepburns
14:43 03 Sep 20
The finger printing team were super friendly and helpful. I felt well informed about what I was doing and why.
Julia Elkins
05:04 02 Sep 20
Excellent service!!! I needed to get fingerprints immediately and the amazing people at Safe Scan was able to schedule a same day appointment for me. They were very kind and helpful throughout the entire process and the service was performed in a very timely manner.
Jasmine Williams
21:27 01 Sep 20
Very friendly staff. I was able to get in and get my fingerprints done very quickly.
Julianna Greenleaf
17:12 01 Sep 20
Prompt, friendly service. I called for a same-day appointment and was seen within the hour! Clean office, professional staff, and safe environment . Thanks!
Laura Gould
00:58 28 Aug 20
Very friendly, professional, and had a flexible schedule. Would absolutely use again.
Ken Rowell
23:16 25 Aug 20
I highly recommend Safe Scan Fingerprinting. My appointment was with John. The services were on time, quick, thorough and very affordable.
Dawn McElroy
19:31 21 Aug 20
Monique Walker
00:51 18 Aug 20
Process was made simple and easy by the technician. Everything was explained thoroughly. Would definitely use their services again
Ryan Forbus
17:53 14 Aug 20
Very friendly, knowledgeable and easy-to-use. They new exactly what I needed for my requirements. Will definitely use them in the future.
Cecilia McClure
17:24 11 Aug 20
I HIGHLY recommend this place to anyone and everyone! They are so quick and knowledgable!
Rachel Renee
22:10 10 Aug 20
Safe Scan provided awesome service! The appointment making process was very easy and I got in quickly to take care of a job related requirement. Professional and courteous! Very affordably priced as well. Directions to the office were provided and exact instructions are given. If you need these types of services for your job I highly recommend!
John was very professional and made this an easy experience!!!
Brittany Newberry
00:42 07 Aug 20
John and his wife were extremely nice and helpful, very quick and perfectly done fingerprints for a great price!
Tom Sawyer
19:04 04 Aug 20
Helpful. Thorough. Efficient. Both the technicians were professional and quick. They even accommodated me in a late appointment. Highly recommend
Anita Bella Taylor
00:25 04 Aug 20
Wonderful customer service! Thank you John and team for taking good care of me!
Brittany Brinson
00:09 04 Aug 20
Claudia Mejia
15:58 28 Jul 20
Very helpful, good experience.
Heather Beers
17:58 23 Jul 20
Great customer service. The process was swift and professional. I would totally recommend!
Margaret Muturi
16:44 22 Jul 20
Great and professional service
Tyshawn Gartley
16:21 22 Jul 20
Fast, efficient and friendly! Also very COVID safe.
Neda Hanson
12:46 22 Jul 20
I needed fingerprints for my licensure and didn't know where to go! I put in for an appointment at this location and they got me in within the next two days! Highly efficient and professional and reasonable prices!
Gabrielle Brumfield
18:38 18 Jul 20
Really quick and personalized service. He remembered my coworker that went to get her fingerprints done as well. During the pandemic, it's been tough finding a fingerprinting location that is open, and I'm thankful that Safe Scan is both open and affordable at $36 for 2 cards.
Suprina Patel
14:01 16 Jul 20
Quick, Fast, and Easy ! If I ever need fingerprinting I will be back.
Imonny Jennings
18:50 15 Jul 20
It was so easy to get my fingerprints done here. The agent was kind and explained everything in detail and also helped me figure out what kind of fingerprint cards I needed.
Jayna Patel
21:29 13 Jul 20
Very fast and professional service.
edward smith
18:50 13 Jul 20
Shameeka Baston
21:18 10 Jul 20
Punctual, professional and knowledgeable what else could you ask for? They came to us which made it especially convenient. Would recommend to those needing this service.
Gina Romaniello
16:56 10 Jul 20
Bridget Miller
21:16 08 Jul 20
Alex Orkin
15:14 08 Jul 20
Friendly. Fast and affordable.
Peter MacDougall
17:41 07 Jul 20
This was soooo clutch, really thought I had to take a road trip to Jacksonville to background check for Florida. Thank God i found this place, fingerprints done and I didn't have to drive 5hrs to do it. John was great and the service was swift and easy.
Andrea Stephens
01:30 03 Jul 20
Mr. Holliday processed my fingerprints. I had a great experience with this company. Mr. Holliday and his staff were extremely professional and efficient. I would recommend this company to anyone.
Marcus Teems
17:54 29 Jun 20
I have nothing but great things to say about John and his staff. They helped me make an appointment and answered all my questions concerning fingerprinting and a FDLE background check. This company is courteous, punctual and of the highest integrity with handling anyone's personal information. I will definitely recommend them to my friends and colleagues for any background needs that may arise.
Danny Burnett
14:04 27 Jun 20
Great company , very professional, got in and out at a descent time as well , good customer service
josh smith I
16:54 25 Jun 20
Great place to have your finger printing services done. John is a great person and staff is very friendly. Service was fast and accurate
Fernando Jimenez
20:18 24 Jun 20
Super quick and professional experience. I felt very comfortable and confident with their protective measures with COVID-19 and also with the service provided.
Kristine Janovitz
18:34 23 Jun 20
Friendly, clean, efficient, thorough
Heather Jones
01:04 20 Jun 20
Safe Scan was responsive and quick and easy to work with. Also very convenient location.
Sherry Bryington
15:30 17 Jun 20
Sierra Keeley
15:16 17 Jun 20
Quick, fast, professional and quality though a little confusing to find.
Thomas Bell
19:15 12 Jun 20
The process was quick with no mistakes or necessary redos.
Sydney Garnigan
07:24 12 Jun 20
Very friendly employees, and quick fingerprinting process. Great overall experience!
Dylan Taylor
15:04 10 Jun 20
Priscilla Canales
18:38 08 Jun 20
Safe Scan was extremely professional. I would recommend this business to others.
Ivy Shelton
18:17 08 Jun 20
I had a Great Experience with Safe Scan Fingerprinting services! The Online appointment scheduling process was quick! When I arrived I felt safe as they were taking all necessary COVID-19 precautions. John and Kimberly from Safe Scan were very professional and provided excellent Customer service!Mike S - Canton, GA
Mike Schultz
16:11 05 Jun 20
Professional, on time, knowledgeable, great experience. I highly recommend Safe Scan!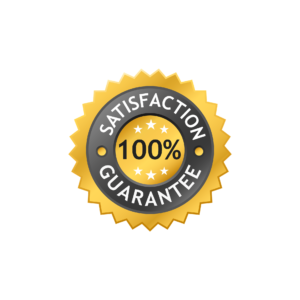 Satisfaction Guarantee
Safe Scan Fingerprinting stands by our services. If, for any reason, you are not satisfied with the quality of the fingerprinting provided, a Safe Scan Agent will be assigned to promptly resolve the issue to your satisfaction.
Get prompt and accurate answers. We're here to help.