Travelling abroad? You may be asked for an Apostille.
When venturing to another country, you may be asked to have documents Apostilled or Authenticated.
If you are travelling outside of the United States to reside, work, or attend school you may be asked to have certain documents "Apostilled".  An "apostille" is a form of authentication issued to documents for use in countries that are members of the Hague Apostille Convention of 1961.
The Hague Convention Abolishing the Requirement of Legalization for Foreign Public Documents, the Apostille Convention, or the Apostille Treaty, is an international treaty drafted by the Hague Conference on Private International Law. View this list of countries that are party to the Apostille Convention.
So, what is an Apostille?
Simply put, an Apostille is a certificate issued by the Georgia Secretary of State or New York Secretary of State that is attached to a document so that foreign countries will accept it as valid and authentic. Apostilles authenticate the seals and signatures of officials on public documents such as a birth or death certificate, marriage certificate, divorce decree or judgment, letter of exemplification, police record, personal power of attorney and other personal documents.
The concept is simple enough. But obtaining an Apostille Authentication can be complicated, confusing, and most of all, time consuming – just when you probably are already stressed making preparations to relocate to a foreign country.
Apostille in Georgia
We submit your documents to the Georgia Superior Court Clerks' Cooperative Authority (GSCCCA). The GSCCCA is the only state agency authorized to issue apostilles for documents originating in the State of Georgia.
We provide Apostille services in Marietta and Atlanta, and for documents originating in the state of Georgia.
Apostille in New York
We provide Apostille service in New York City and for documents originating in the state of New York.
Let Safe Scan take this chore off your plate. Whether you are looking for Apostille in Marietta, Apostille in Atlanta, or Apostille in New York City, call Safe Scan! Instead of traveling around or waiting on hold for extended periods of time trying to figure out how to get this done, bring your documents to Safe Scan Fingerprinting. We'll take it from there.
Pressed for time? No worries! We can expedite this lengthy process and get you a complete Apostilled FBI Background Check in as little as seven business days! Non-expedited options are available as well if you are not in a rush.
Frequently Asked Questions
Answers to a few of our most frequently asked questions.
What forms of ID are acceptable to bring with me when I get fingerprinted?
2019-03-20T02:50:40-04:00
Acceptable forms of ID are:
Alien Registration Card (Green Card)
What payment methods do you accept?
2019-03-20T03:42:51-04:00
We accept most major credit cards. (Visa/MasterCard/Discover/American Express).
All fees are to be paid at the time of service unless a billed account is established. All mobile fingerprinting services and contracts must be negotiated through our main office, not with the fingerprint technicians.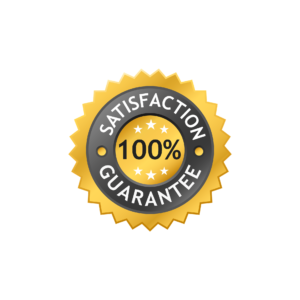 Satisfaction Guarantee
Safe Scan Fingerprinting stands by our services. If, for any reason, you are not satisfied with the quality of the fingerprinting provided, a Safe Scan Agent will be assigned to promptly resolve the issue to your satisfaction.
Get prompt and accurate answers. We're here to help.