Bring a professional, portable fingerprint lab directly to you
Our professional fingerprint technicians bring state-of-the-art equipment and expertise to your location.
Mobile Fingerprinting Services in Georgia
Instead of heading to the local Sheriff's Office or trying to find individual on-site fingerprinting services from a directory and calling multiple phone numbers where you just end up leaving a message on an answering machine, let the people at Safe Scan Fingerprinting, LLC. help you with all of your fingerprinting needs. We offer on-site Fingerprinting services in Georgia. Once there, we will provide all of the necessary equipment and materials, including the applicants fingerprinting cards. Rest assured that the mobile fingerprinting services will be done correctly and professionally with Safe Scan!
On-site fingerprinting is an ideal solution for companies of various sizes that are required to fingerprint their employees. By traveling to your location, the time required for fingerprinting is reduced from hours per person to mere minutes! Our conscientious, trained staff makes the fingerprinting process quick and highly accurate!
Mobile Fingerprinting Services – How It Works
To begin the process, you would need to schedule an appointment to determine the requirements of your mobile fingerprinting services. It is important that an appointment be made as the date and time will depend on the number of employees to be fingerprinted and the availability of our technicians. Next, each individual applicant will need to bring with them the proper form of picture I.D. for fingerprinting. This can include, but is not limited to, a current State issued ID or drivers license, Out of State drivers license, passport or Military ID. Once the fingerprints have been processed we will supply you with the completed applicant cards for processing.
Fingerprinting Services Fees
$55 per technician service fee to travel to the location of your choice.
$16.50 for each fingerprinting card.
Additional fees may apply for after hours or holiday requests; rush (same or next day) service requests calls; significant travel or in certain areas.
A minimum fee for mobile fingerprinting services does apply.
All fees listed above are to be paid at the time of service unless a billed account is established. All mobile fingerprinting services and contracts must be negotiated through our main office, not with the fingerprint technicians.
Frequently Asked Questions
Answers to a few of our most frequently asked questions.
How long does it take to get fingerprinted?
2019-03-20T01:32:53-04:00
It typically takes about 10 minutes from the time you are called, until all of your fingerprints have been captured.
John provided an excellent service. Very professional & friendly. I walked out with exactly what I needed in less than 30 minutes. I strongly recommend using this location for fingerprinting services. Also, he happened to be cheaper than the sheriff's office prices. Thanks!
Lisa Roland
18:16 29 Jan 20
Very professional and great to work with.
susi oconnor
20:00 23 Jan 20
On time and very professional. Excellent service.
Mark Huffstetler
17:38 08 Jan 20
Very friendly, fast, and professional service ,
Mahogany Bous
20:46 05 Jan 20
Service was prompt and fast and he paid attention to details to ensure i satisfied requirements.
Ashley Ezekiel
01:20 28 Dec 19
Great customer service also fast & friendly!
Kaiton Brewer
19:30 27 Dec 19
Had a awesome experience.I needed my fingerprints taken for a real estate license, from beginning till end ,the service was awesome!Very easy process , it took about 5 mins .Definitely will recomend!
Yoana Vasileva
01:53 24 Dec 19
Rendering my fingerprints here was 3 times cheaper than the police station. I appreciate your kindness, awesome service and professionalism.
Provided excellent service, very interactive and service was fairly priced!! Would definitely recommend 🙂
Pelumi Adedotun
21:57 20 Dec 19
Kayla Aarons
21:00 18 Dec 19
Service was prompt, customer service was excellent and staff was friendly. Strongly recommend this location to anyone.
Monty Vicks
19:04 17 Dec 19
Having to do the fingerprint "thing" isn't necessarily fun but doing it with someone who is both knowledgable and easy to talk to makes it good experience. I found John to be courteous and professional and willing to answer all my questions. His location is easy to find and access so if you have need for a background check Safe Scan Fingerprinting is the place to go.
Lindsay Jones
23:07 13 Dec 19
I was early for my appointment and this wasn't a problem for Safe Scan's staff. I was taken care of in under a half hour and they walked me through every step of the process. Their service and location were perfect for my needs.
John met me on a Saturday when his office was closed. He was very professional. He explained every detail as he went. I would recommend his service.
I called on Black Friday desperate to get fingerprints done for my new job Monday and Mr. Holliday scheduled me for the very next day! He saved me from starting off on the wrong foot with my new company!
Kailee Kivett
20:17 30 Nov 19
Very friendly and helpful.
John Sheahon
01:04 21 Nov 19
Great experience. Very professional and quick.
Matthew Mercer
16:42 08 Nov 19
My experience with Safe Scan Fingerprinting was great. I was able to make the appointment on my convenience. The staff was very professional and efficiency. I was in and out in about 30 minutes, quick service and efficient.
Angelisse Martinez
16:05 29 Oct 19
Prompt and great customer service. I will definitely recommend to others and use again in the future
M Harrison
18:27 26 Oct 19
Great service. Very friendly. Convenient location.
Michael Mudrey
01:13 26 Oct 19
My experience with Safe Scan Fingerprinting was very pleasant. Mr. Holiday was very accommodating and informative. I made a same-day appointment and got my ink prints done with great efficiency! I would totally recommend this business. Thanks again!
Liana Roberts
18:59 23 Sep 19
Mr. Holiday is nothing but accommodating. He is very knowledgeable and very quick at finger printing. The facilities are also nice. I was in and out in 30 minutes and was very pleased with his service.
Ivelisse Milanes
19:37 19 Sep 19
They were fast and efficient. Even though I was a little late because I got lost (new to the area) they had me in and out. Also, they were very friendly and personable. They don't treat you like they are only there to "do their job".
LaKresha Molden
14:08 12 Sep 19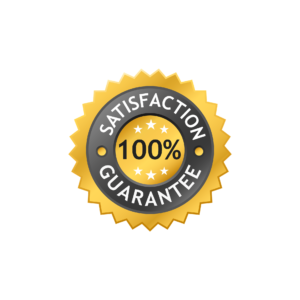 Satisfaction Guarantee
Safe Scan Fingerprinting stands by our services. If, for any reason, you are not satisfied with the quality of the fingerprinting provided, a Safe Scan Agent will be assigned to promptly resolve the issue to your satisfaction.
Get prompt and accurate answers. We're here to help.