The future of fingerprinting is here!
Get in on the ground floor today.
The Case for Live Scan Fingerprinting
Fingerprints have been the gold standard for personal identification since the 19th century. Since fingerprints have long been proven to be completely unique, established at birth, and impossible to change, they will remain a definitive form of identification for the foreseeable future.
However, changing health and safety standards, coupled with improved electronic fingerprint technology (EFT) is rapidly making traditional ink and roll fingerprint cards a thing of the past.
With over 30 years' experience in fingerprint captures, we saw the writing on the wall and heeded the call.
Live Scan Machine Partnerships Now Available in Georgia
First, we secured an exclusive state-wide partnership with one of only 13 Channelers in the country, gaining sole rights to transmit electronic fingerprints to key governmental agencies.
Next, we invested in portable, state-of-the-art Live Scan fingerprint machines to provide this essential service throughout the state.
Now, we are certified to accept partnerships to operate our Live Scan Fingerprint Machines.
Why form a partnership with us?
Savvy business owners who recognize the benefit of this opportunity gain a safe, cost-effective way to provide their customers with an additional, valuable service.
Electronic fingerprint capture is the wave of the future. Governmental agencies and big corporations have been using this technology for over a decade. Just as the PC forced the transition away from paper documents, increased accessibility to affordable technology has led more agencies to embrace the speed, accuracy, and safety of EFT.
Instantly introduce advanced fingerprint options to your customers. Our Live Scan Fingerprint Technology captures fingerprints electronically for submission to specific agencies, fingerprint archiving, or fingerprint card printing. The innovative, portable design allows you to offer customers these services in a space as small as a standard-sized desk.
Quickly and easily expand your business model. Our Live Scan Fingerprint Partners are supplied with a Live Scan device and in-person training on efficient fingerprinting techniques and the use of the software; Enabling you to begin to electronically capture, store, and submit fingerprints to several agencies and departments almost immediately.
Secure an advantage on your competition. Partnering with us provides inclusion on the services covered by our exclusive contract with one of only 13 FBI Channelers in the country. This allows you exclusive authorization to offer additional services that your competitors cannot, such as:
FBI Background Checks
FINRA Submissions
FDLE Submissions
How It Works
An ideal candidate for this exciting opportunity must have:
already existing business located in a strip mall, mall, business complex, or downtown setting
adequate set up within your business to receive customers, and adequate space for a laptop and scanner
ample parking available
And must be willing to:
process more than 50 transactions per month
agree to an initial site inspection. **The site must be approved before we can proceed
accept walk-ins and be open 8a – 5pm or 9a – 6p M-F, and a couple of hours on Saturday (if possible)
display Safe Scan Fingerprinting marketing materials
process electronic submissions for FDLE, FINRA, and FBI Background Check transactions
Once we have a partnership agreement, Safe Scan Fingerprinting, LLC will provide:
A state-of-the-art Live Scan fingerprint machine, which is:
Hygienic – rather than rolling a customer's fingertips onto ink pads that are impossible to clean, Live Scan technicians place freshly washed fingers onto a glass screen which is fully sanitized between uses
Efficient – electronic sensors immediately detect smudged or unreadable print captures, making rejected fingerprints a thing of the past. Submitting fingerprints electronically reduces processing time from weeks to mere hours.
In-person training on the most efficient methods to capture and transmit fingerprints electronically, provided by former law enforcement officers with over 20 years of fingerprinting experience.
Access to submit fingerprints to our FBI Channeler. This exclusive state-wide partnership immediately sets you apart from competitors by making it possible to submit prints directly to the:
FBI – the custodians of the Automated Fingerprint Information System (AFIS), the only consolidated database of fingerprints in the US, and the most reliable data for background checks available.
FDLE – as of 2013, the Florida Department of Law Enforcement (FDLE) only accepts authorized electronic submissions for Florida licenses.
FINRA – fingerprints can now be submitted electronically to the Financial Industry Regulatory Authority (FINRA), and results can be delivered to the broker-dealer through FINRA CRD
If you have any questions, an Associate is available at 866.529.9127
To retain a competitive advantage for our partners, a limited number of businesses are being considered throughout the state. Interested parties are encouraged to submit an application as soon as possible.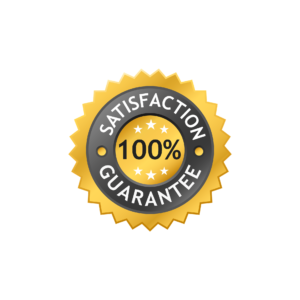 Satisfaction Guarantee
Safe Scan Fingerprinting stands by our services. If, for any reason, you are not satisfied with the quality of the fingerprinting provided, a Safe Scan Agent will be assigned to promptly resolve the issue to your satisfaction.
Get prompt and accurate answers. We're here to help.