Established at birth. Completely unique.




Impossible to fake.
Now there is no more reason to take new impressions of your same old fingerprints.
These completely unique and permanent qualities are what make fingerprints the gold standard for personal identification.
They are also the reason it has been proven that fingerprints taken 5 years ago display the same fingerprint patterns as those taken 5 minutes ago.
So why have you wasted so much time getting new copies of your same old fingerprints?
Because traditional fingerprint methods require people who need to present their fingerprints on multiple occasions to have their same prints captured multiple times.
Until now.
Our Live Scan fingerprint technology creates a digital copy of your fingerprints. These captures can easily be transmitted electronically or printed onto fingerprint cards, and then securely stored for future use in our fully encrypted Fingerprint Archiving System.
We Guarantee Our Fingerprint Archiving System is:
Safe
All information is securely stored in encrypted files
Secure
Information can only be released by customer authorization
Confidential
We only store information found on an official fingerpint cards
We never send any information to a third party vendor
Convenient
Customers simply contact us when they need access to their fingerprints
How It Works
Fingerprints are captured electronically and sent to our secure server for archiving
The Fingerprint Archiving procedure is protected; information being stored is limited to name, fingerprints, and signature.
We do not store your Personally Identifiable Information (PII).
Archived data is encrypted, never shared with third parties, and will never be forwarded without your express authorization.
When requested, archived data can be printed on most state-specific fingerprint cards as well as the standard FBI FD 258 cards, using our FBI certified printers.
Fingerprint archiving is ideal for:
• Doctors
• Nurses
• Pharmacists
• Pharmaceutical Companies
• Insurance Agents
• Mortgage Brokers
• Money Transmitters
• Board Members
• Restaurant Owners
• Hospitality Management Companies
• FINRA Members
Supporting Service:
Mobile On-site fingerprinting. Allows us to bring a portable, state-of-the-art fingerprint lab directly to you, reducing the time required to have fingerprints taken from hours per person to mere minutes.
Frequently Asked Questions
Answers to a few of our most frequently asked questions.
What are hard cards?
2019-06-19T03:35:25-04:00
Hard-cards is the term used for the document upon which digitally scanned fingerprints are printed. They are considered equivalent to traditional ink fingerprints.
The finger printing team were super friendly and helpful. I felt well informed about what I was doing and why.
Julia Elkins
05:04 02 Sep 20
Excellent service!!! I needed to get fingerprints immediately and the amazing people at Safe Scan was able to schedule a same day appointment for me. They were very kind and helpful throughout the entire process and the service was performed in a very timely manner.
Jasmine Williams
21:27 01 Sep 20
Very friendly staff. I was able to get in and get my fingerprints done very quickly.
Julianna Greenleaf
17:12 01 Sep 20
Prompt, friendly service. I called for a same-day appointment and was seen within the hour! Clean office, professional staff, and safe environment . Thanks!
Laura Gould
00:58 28 Aug 20
Very friendly, professional, and had a flexible schedule. Would absolutely use again.
Ken Rowell
23:16 25 Aug 20
I highly recommend Safe Scan Fingerprinting. My appointment was with John. The services were on time, quick, thorough and very affordable.
Dawn McElroy
19:31 21 Aug 20
Monique Walker
00:51 18 Aug 20
Process was made simple and easy by the technician. Everything was explained thoroughly. Would definitely use their services again
Ryan Forbus
17:53 14 Aug 20
Very friendly, knowledgeable and easy-to-use. They new exactly what I needed for my requirements. Will definitely use them in the future.
Cecilia McClure
17:24 11 Aug 20
I HIGHLY recommend this place to anyone and everyone! They are so quick and knowledgable!
Rachel Renee
22:10 10 Aug 20
Safe Scan provided awesome service! The appointment making process was very easy and I got in quickly to take care of a job related requirement. Professional and courteous! Very affordably priced as well. Directions to the office were provided and exact instructions are given. If you need these types of services for your job I highly recommend!
John was very professional and made this an easy experience!!!
Brittany Newberry
00:42 07 Aug 20
John and his wife were extremely nice and helpful, very quick and perfectly done fingerprints for a great price!
Tom Sawyer
19:04 04 Aug 20
Helpful. Thorough. Efficient. Both the technicians were professional and quick. They even accommodated me in a late appointment. Highly recommend
Anita Bella Taylor
00:25 04 Aug 20
Wonderful customer service! Thank you John and team for taking good care of me!
Brittany Brinson
00:09 04 Aug 20
Claudia Mejia
15:58 28 Jul 20
Very helpful, good experience.
Heather Beers
17:58 23 Jul 20
Great customer service. The process was swift and professional. I would totally recommend!
Margaret Muturi
16:44 22 Jul 20
Great and professional service
Tyshawn Gartley
16:21 22 Jul 20
Fast, efficient and friendly! Also very COVID safe.
Neda Hanson
12:46 22 Jul 20
I needed fingerprints for my licensure and didn't know where to go! I put in for an appointment at this location and they got me in within the next two days! Highly efficient and professional and reasonable prices!
Gabrielle Brumfield
18:38 18 Jul 20
Really quick and personalized service. He remembered my coworker that went to get her fingerprints done as well. During the pandemic, it's been tough finding a fingerprinting location that is open, and I'm thankful that Safe Scan is both open and affordable at $36 for 2 cards.
Suprina Patel
14:01 16 Jul 20
Quick, Fast, and Easy ! If I ever need fingerprinting I will be back.
Imonny Jennings
18:50 15 Jul 20
It was so easy to get my fingerprints done here. The agent was kind and explained everything in detail and also helped me figure out what kind of fingerprint cards I needed.
Jayna Patel
21:29 13 Jul 20
Very fast and professional service.
edward smith
18:50 13 Jul 20
Shameeka Baston
21:18 10 Jul 20
Punctual, professional and knowledgeable what else could you ask for? They came to us which made it especially convenient. Would recommend to those needing this service.
Gina Romaniello
16:56 10 Jul 20
Bridget Miller
21:16 08 Jul 20
Alex Orkin
15:14 08 Jul 20
Friendly. Fast and affordable.
Peter MacDougall
17:41 07 Jul 20
This was soooo clutch, really thought I had to take a road trip to Jacksonville to background check for Florida. Thank God i found this place, fingerprints done and I didn't have to drive 5hrs to do it. John was great and the service was swift and easy.
Andrea Stephens
01:30 03 Jul 20
Mr. Holliday processed my fingerprints. I had a great experience with this company. Mr. Holliday and his staff were extremely professional and efficient. I would recommend this company to anyone.
Marcus Teems
17:54 29 Jun 20
I have nothing but great things to say about John and his staff. They helped me make an appointment and answered all my questions concerning fingerprinting and a FDLE background check. This company is courteous, punctual and of the highest integrity with handling anyone's personal information. I will definitely recommend them to my friends and colleagues for any background needs that may arise.
Danny Burnett
14:04 27 Jun 20
Great company , very professional, got in and out at a descent time as well , good customer service
josh smith I
16:54 25 Jun 20
Great place to have your finger printing services done. John is a great person and staff is very friendly. Service was fast and accurate
Fernando Jimenez
20:18 24 Jun 20
Super quick and professional experience. I felt very comfortable and confident with their protective measures with COVID-19 and also with the service provided.
Kristine Janovitz
18:34 23 Jun 20
Friendly, clean, efficient, thorough
Heather Jones
01:04 20 Jun 20
Safe Scan was responsive and quick and easy to work with. Also very convenient location.
Sherry Bryington
15:30 17 Jun 20
Sierra Keeley
15:16 17 Jun 20
Quick, fast, professional and quality though a little confusing to find.
Thomas Bell
19:15 12 Jun 20
The process was quick with no mistakes or necessary redos.
Sydney Garnigan
07:24 12 Jun 20
Very friendly employees, and quick fingerprinting process. Great overall experience!
Dylan Taylor
15:04 10 Jun 20
Priscilla Canales
18:38 08 Jun 20
Safe Scan was extremely professional. I would recommend this business to others.
Ivy Shelton
18:17 08 Jun 20
I had a Great Experience with Safe Scan Fingerprinting services! The Online appointment scheduling process was quick! When I arrived I felt safe as they were taking all necessary COVID-19 precautions. John and Kimberly from Safe Scan were very professional and provided excellent Customer service!Mike S - Canton, GA
Mike Schultz
16:11 05 Jun 20
Professional, on time, knowledgeable, great experience. I highly recommend Safe Scan!
I had such a wonderful experience at Safe Scan Fingerprinting, LLC. John and his team were very professional, punctual, and provided exceptional customer service. I would refer Safe Scan Fingerprinting, LLC. to all clients. Thank you John for a seamless experience!
Jhakira Russell
17:49 04 Jun 20
Safe Scan really made it easy. John was very friendly and efficient. And the price was right, too. I was in and out, and on my way in no time.
Great customer service and great to support a hard working nurse! Thanks 😊
April Andrews
22:14 29 May 20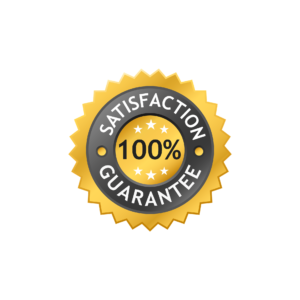 Satisfaction Guarantee
Safe Scan Fingerprinting stands by our services. If, for any reason, you are not satisfied with the quality of the fingerprinting provided, a Safe Scan Agent will be assigned to promptly resolve the issue to your satisfaction.
Get prompt and accurate answers. We're here to help.