Fingerprint-FBI Background Checks
Criminal history background checks for individuals and business
Fingerprints are considered the gold standard for personal identification because they are established at birth, can't be faked and remain unchanged for a lifetime. As such, the Automated Fingerprint Identification System (AFIS) should be considered the gold mine!
Developed as a method to consolidate the millions of fingerprints taken in jurisdictions across the country, AFIS was commissioned and administered by the FBI for law enforcement purposes. Lately, it has gained favor for general identification and fraud prevention.
Which means that criminal background checks based on fingerprints processed by the FBI:
Are not cobbled together from multiple online public record databases.

Are not reliant on information volunteered by the person being investigated.

Are obtained from a source that is routinely upheld in our country's highest courts.
Access to criminal history summary records maintained by the DOJ is restricted by law to legitimate law enforcement purposes and authorized applicant agencies. However, individuals have the right to request a copy of their own criminal history record from the Department to review for accuracy and completeness. Requests from third parties are not authorized and will not be processed.
Safe Scan Fingerprinting can grant you access to this level of background check results. We are partnered with PrintScan, one of only 13 contractors authorized to submit fingerprints to the FBI for processing.
When you choose to have your background checks handled by us, we can:
• Have our trained Fingerprint Technicians capture your fingerprints electronically
• Transmit the images to our approved FBI Channeler, so you'll have results in as little as 48 hours
• Results can be sent to your email or mailed using standard USPS mail, USPS Priority mail, or overnight delivery via FedEx or UPS.
We have two convenient options available when you are ready to initiate a FBI Background Check. Simply contact our office to schedule an appointment to come in or to have us come to you for an On-Site Fingerprinting session
Why get an FBI Background Check?
Securing a criminal background check prior to employment, licensure, or certification provides a hiring or licensing authority an important resource, which aids in the evaluation of the applicant. These applicants are often candidates for positions that place them in a position of trust for some of Georgia and New York's most vulnerable citizenry, elderly, and dependent adults and children. As such, it is vital for the hiring or licensing authority to be aware of specified active arrests or convictions.
Entrusting applicants with the responsibility of the position prior to a criminal background check potentially jeopardizes the safety and integrity of the workplace and may leave some individuals exposed to unnecessary harm. Employment and licensing authorities may also face legal liability if applicants with specified active arrests or convictions are employed or licensed when statute prohibits such action based on the successful completion of a criminal background check.
Frequently Asked Questions
Answers to a few of our most frequently asked questions.
What forms of ID are acceptable to bring with me when I get fingerprinted?
2019-03-20T02:50:40-04:00
Acceptable forms of ID are:
Alien Registration Card (Green Card)
What payment methods do you accept?
2019-03-20T03:42:51-04:00
We accept most major credit cards. (Visa/MasterCard/Discover/American Express).
All fees are to be paid at the time of service unless a billed account is established. All mobile fingerprinting services and contracts must be negotiated through our main office, not with the fingerprint technicians.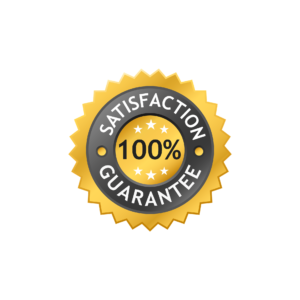 Satisfaction Guarantee
Safe Scan Fingerprinting stands by our services. If, for any reason, you are not satisfied with the quality of the fingerprinting provided, a Safe Scan Agent will be assigned to promptly resolve the issue to your satisfaction.
Get prompt and accurate answers. We're here to help.